Guangdong Shao guan Boilz Control Valve Manufacture Co., Ltd is located in the Guangdong main industrial city-Shao guan. Boilz is a valve company combines Scientific research design, manufacture and sell and import and export trade. At the beginning of the establishment of the company, the control valve technology was introduced from parent Germany Company, especially the high pressure and high temperature's designer and valve internals processing, Boilz has the world's most advanced technology.
Enterprise spirit of "customer demand-oriented, with science drive enterprise sustainable healthy development", increase investment in scientific research, optimization of product and company organization structure, full implementation of modern enterprise management system, improve enterprise system and comprehensive development level, be engaged in research and development of high technology content of new products.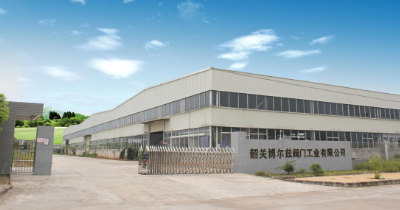 Since 2008, a combined show known as "ITMA ASIA + CITME" has been held in China, scheduled to take place every two years. Taking off in Shanghai, the milestone event features the unique strengths of the ITMA brand and China's most important textile event -CITME. This move to combine the two shows into one mega high-quality event is strongly supported by all nine CEMATEX European textile machinery associations, CTMA (China Textile Machinery Association) and JTMA (Japan Textile Machinery Association). The fifth edition of the combined show will be held from 21 to 25 October 2016 at the new National Exhibition and Convention Centre (NECC) in Shanghai.

VALVE WORLD EXPO, the international trade fair and convention for industrial valves and fittings, is a biennial event that has been held in Düsseldorf since 2010. It showcases a sector of industry that warrants good potential growth in the future. Valves and fittings are used in a wide variety of different industries. They ensure safety in the oil and gas industry, channel liquids and gases in the chemical industry, regulate incoming and outgoing water and ensure a free flow of liquid in the drinks industry.